Skip to Main Content
It looks like you're using Internet Explorer 11 or older. This website works best with modern browsers such as the latest versions of Chrome, Firefox, Safari, and Edge. If you continue with this browser, you may see unexpected results.
Georg Hoefnagel. Palatium Regium in Angliae Regno appellatum Nonciutz. MC-70.
This hand-colored perspective view of Nonsuch Palace was part of Georg Braun and Franz Hogenberg's Civitates orbis terrarum of 1582. Engraved by Georg Hofnagel and colored by hand, the view depicts Queen Elizaberth arriving at Nonsuch Palace. The palace built by Henry VIII in 1538. It was destroyed in 1682 at the order of the mistress of Charles II, who had it pulled down and the materials sold to pay off her gambling debts.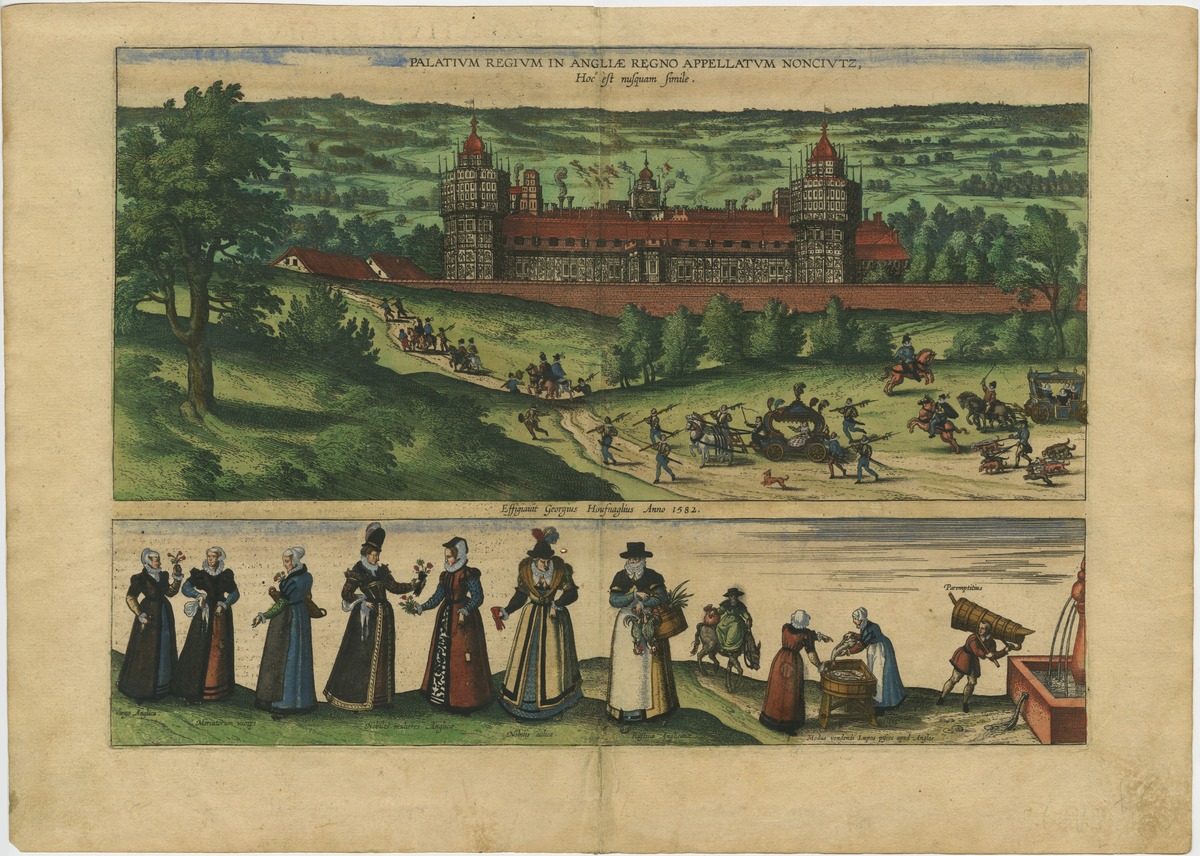 Abraham Ortelius. Angliae, Scotiae, et Hiberniae, sive Britannicae : insularum descriptio. MC-59.
The Spider and the Flie

by

Call Number: ewis PR2564 .S65 1556

Publication Date: 1556

In insect fable composed by the former tutor of Mary I.

The Doome

by

Call Number: Lewis BS646 .B37 1581

Publication Date: 1581

Copiously illustrated apocalyptic natural history translates and adds to Conrad Lycosthenes' Prodigiorum ac ostentorum Chronicon of 1557.

Bishops' Bible

Call Number: [Quarto] BS175 1585

Publication Date: 1585

An early folio edition of the Bishops' Bible.