Georg Hoefnagel. Palatium Regium in Angliae Regno appellatum Nonciutz. MC-70.
This hand-colored perspective view of Nonsuch Palace was part of Georg Braun and Franz Hogenberg's Civitates orbis terrarum of 1582. Engraved by Georg Hofnagel and colored by hand, the view depicts Queen Elizaberth arriving at Nonsuch Palace. The palace built by Henry VIII in 1538. It was destroyed in 1682 at the order of the mistress of Charles II, who had it pulled down and the materials sold to pay off her gambling debts.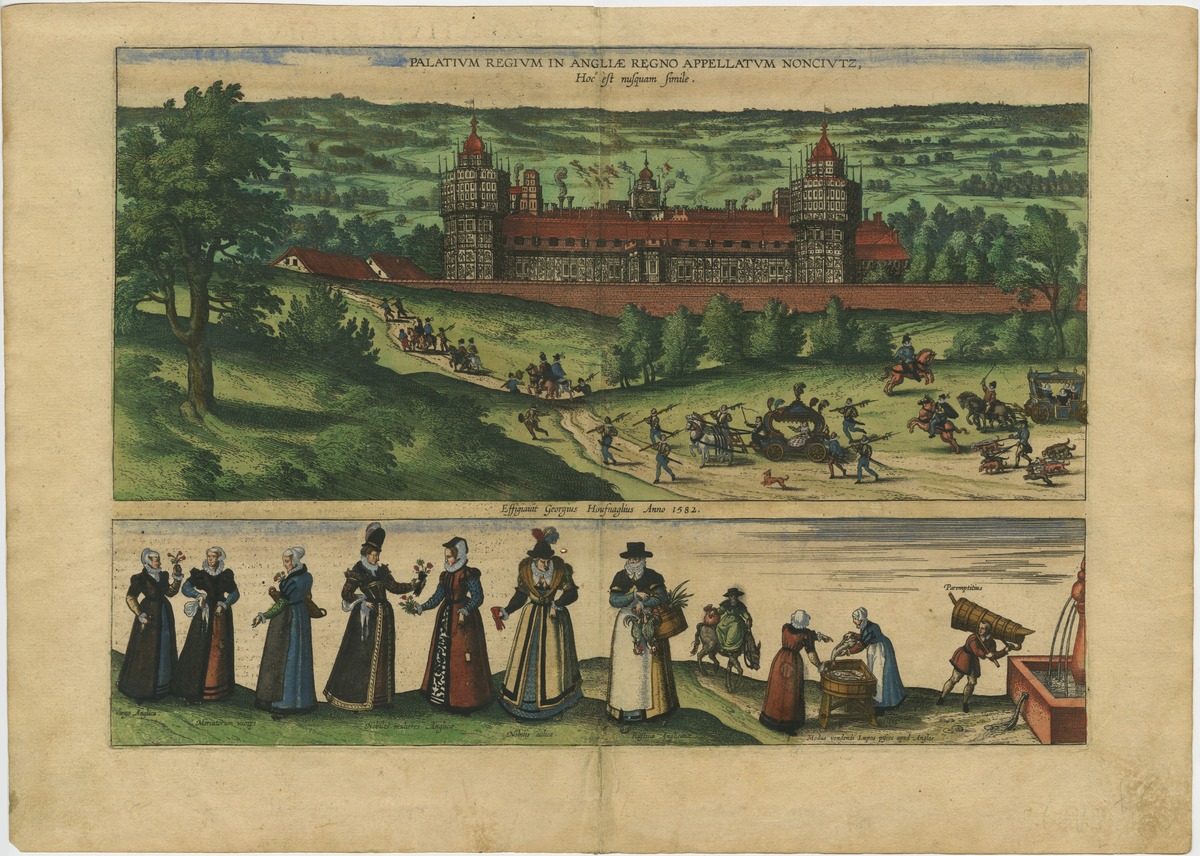 Abraham Ortelius. Angliae, Scotiae, et Hiberniae, sive Britannicae : insularum descriptio. MC-59.